TRAVEL & ACCOMMODATION
Partner Hotels
Sheraton Athlone Hotel

Located in the heart of Ireland just off the M6 motorway and less than a five minute walk from the main bus and rail stations, the Sheraton Athlone Hotel offers an ideal central location and is fast becoming one of Irelands premier leisure destinations.
The hotel offers 167 superbly appointed deluxe bedrooms with 2 opulent penthouse suites and 1 stunning presidential suite with double height floor to ceiling glazing.
Guests will be spoiled for choice with the sumptuous menu from La Provence fine cuisine restaurant, Harvest Cafe and the contemporary Sheraton Bar.
The Hodson Bay Hotel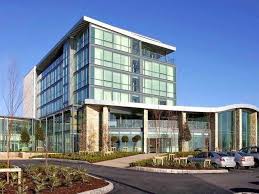 Hodson Bay Hotel is a luxurious 4 star hotel in Athlone, Westmeath, located 5 minutes from the heart of Athlone. Nestled on the shores of the majestic Lough Ree, just at the border between Westmeath and Roscommon, Hodson Bay Hotel offers great accommodation which comprises of 176 bedrooms, fine casual dining restaurants, 10 purpose built conferencing suites, leisure centre and luxurious spa.
When you stay at Hodson Bay Hotel in Athlone, you can choose from shopping, sightseeing, outdoor activities or even opt for Athlone's lively nightlife. So whether you want to experience a bit of the culture and arts or relax and unwind, Athlone has it all. CLICK HERE TO BOOK NOW 
The Prince of Wales Hotel is ideally situated in the heart of Athlone in the Midlands. Athlone is ideally located and is one of the country's most accessible towns. Our 4 Star Hotel offers luxury and class but with the added bonus of having everything on your doorstep in vibrant Athlone town.
In addition to 46 superior guestrooms (some of the best Athlone Accommodation) our Athlone Town Hotel also has a great reputation for fantastic dining. The Prince Bar is renowned for it's bar menu and caters for all tastes while the Corvus is one of the finest Athlone Restaurants – a splendid dining experience is guaranteed.
* Free Onsite Parking available for guests.
B&B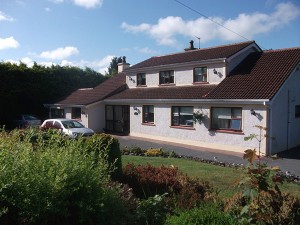 bAYVIEW B&b , hODSON bAY aTHLONE.
0868134488
For all of these hotels, plus B&B's, self-catering and more, visit our accommodation parter Athlone.ie
Parking
Parking at events is always a headache! At Waterways Ireland triAthlone, we have partnered with the amazing Athlone Town Centre to provide €3 all-day parking for triAthlone participants.
The centre is located in the centre of the town and is signposted from the motorway – just follow the signs!
If you want to get directions from your address to the event, why not use the Athlone Town Centre "Getting Here" application below and plan your journey to our official car park and shopping centre destination!